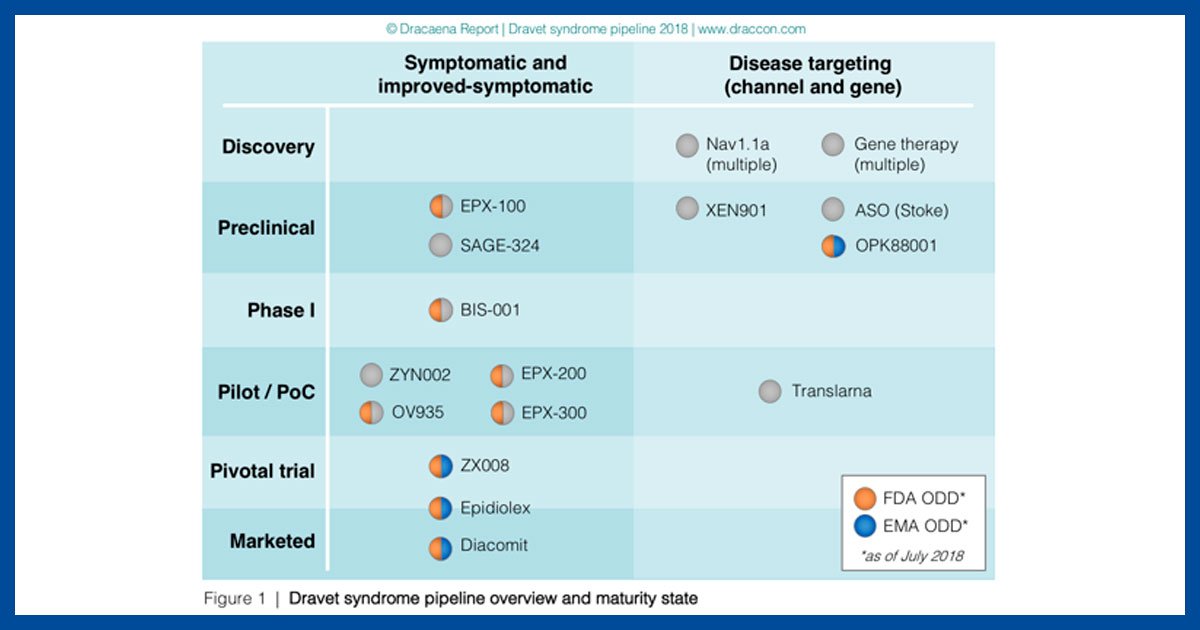 26 Jul

Drug development for Dravet Syndrome
Did you know there are 14 developing therapies to treat Dravet Syndrome? And that several of the therapies do not seek only to control epileptic seizures but to correct the genetic defect?
Progress on the treatment of Dravet Syndrome in recent years has followed giant steps. Over the past 5 years we have experienced an explosion in the number of developing programmes to treat the disease.
Ana Mingorance, member of our DSEF Scientific Advisory Board, published a review which describes all developing drugs to treat Dravet Syndrome as of July 2018. The Dravet syndrome pipeline and opportunities review – July 2018 report also includes an analysis of the competitive landscape, unmet needs, and evaluates current and future opportunities of the Dravet syndrome market.