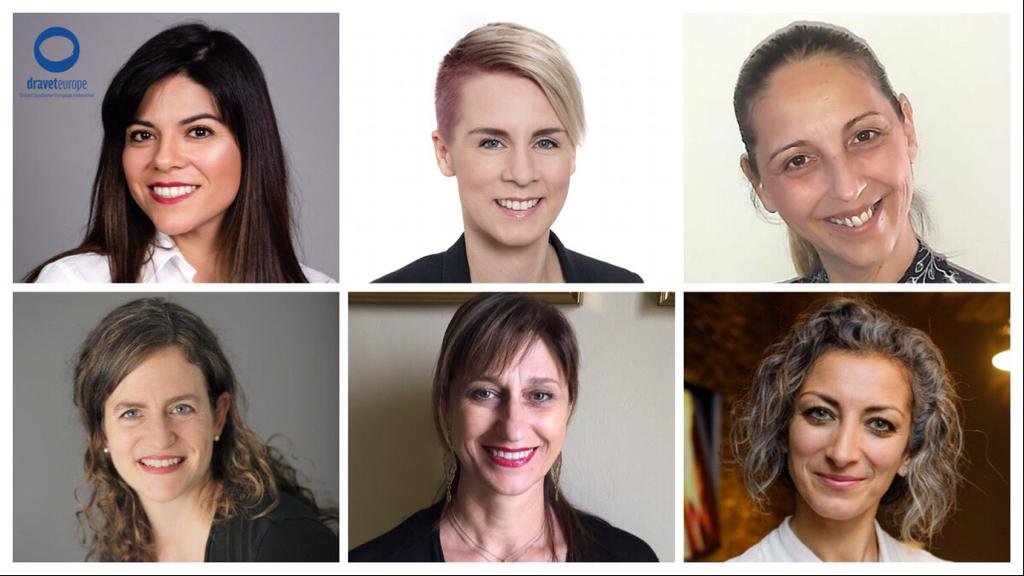 29 Jun

New Board of Directors
New Board of Directors and new Executive Committee
We would like to present to you our new Board of Directors and the new Executive Committee, following elections held in 2020.
Karin Jibaja (Stichting Dravetsyndroom Nederland/Vlaanderen – Netherlands/Belgium) – Chairperson
Jennie Bergman (Dravet Syndrome Sweden) – Deputy Chairperson
Irena Bibic (Dravet Sindroma Hrvatska) – Secretary
Renata Heusser Jungman (Swiss Dravet Syndrome Association) – Treasurer
Karin Jibaja has been a volunteer for Dravet Syndrome European Federation since 2016 and Assistant to the Board starting with 2017, on behalf of Netherlands/Belgium. Her work is motivated by her belief that those affected by Dravet may benefit from awareness and continuous improvement of best practices to enhance their quality of life. Also, Karin is committed to continue the Federation's efforts leading towards life changing research and developments for Dravet patients.
Representing Sweden, Jennie Bergman has been a member of the national patient organisation since 2015, in various roles including Chair. In her new position as the Federation's Deputy Chairperson, she plans to take advantage of her 15 years of professional experience in the area of international business negotiation.
Our new Secretary, lrena Bibic, comes from the patient organisation in Croatia, which she founded in 2014, while Renata Heusser Jungman will fill in the Treasurer position bringing along her experience as founding member and chair of the Swiss Dravet Syndrome Association and founding member of DSEF.
Aditionally, Simona Borroni (Gruppo Famiglie Dravet Italy) and Serpil Budak (Dravet Syndrom e.V. – Germany) will support the Executive Committee, as members of the Board elected by the General Assembly.