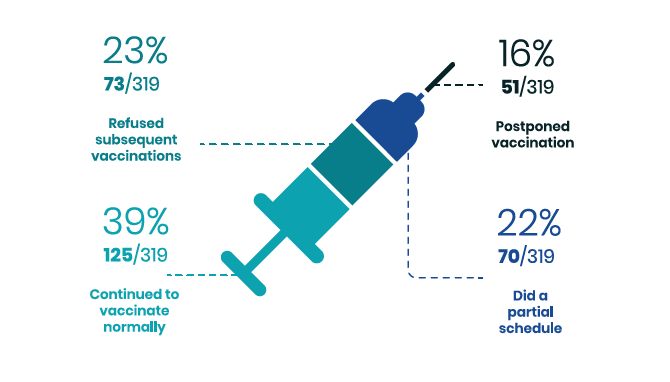 09 Jun

Vaccination – a European Survey
Vaccination in Dravet Syndrome – a European survey
The long awaited results of "Vaccination in Dravet Syndrome – a European survey" are finally out! Most probably, the fact that only 55% of the patients included in our investigation seem to be really protected by vaccination is one of the key findings, however you can check all info in the infographic.
We want to thank everyone for their answers (319 Dravet patients caregivers took the time to fill in the survey) and for all your patience in us being able to present the findings.
Take the time to read the data thoroughly and also to consider the final remarks and our emerging requests to the scientific community. 
Vaccination in Dravet Syndrome