29 Dec

New Chief Scientific Officer for DSEF

The Dravet Syndrome European Federation is happy to announce the appointment of Luis Miguel Aras as the new Chief Scientific Officer, to help our organisation reaching its research objectives.

The Chief Scientific Officer works in close cooperation with the board of directors, proposing actions in terms of scientific projects and therapeutic developments. Moreover, the person filling in this role helps the Federation to set scientific priorities in line with its mission and goals.

At the same time, the Chief Scientific Officer drives the relationship with the Scientific Advisory Board of the Federation.

Developing a European Patient Reported Outcomes System, advocating for equity on access to treatment in Europe and organising webinars on advanced therapies and research projects are among the projects currently coordinated in this area by the Federation.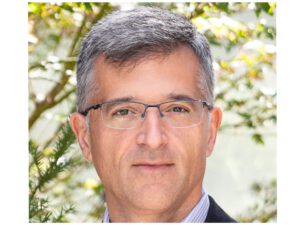 Previously, this position was held inside the organisation by Julian Isla (pictured on the left), who will continue to support the Federation as Scientific Advisor. As member of the Orphan Drug Committee of the European Medicines Agency, Julian will focus on regulatory and drug development topics.
Luis Miguel Aras (pictured above) is a medical doctor and, in the past, has been Research Director and then has led the Dravet Syndrome Foundation Spain. Currently, he is managing ApoyoDravet and is also cofounder of a Spanish company focusing on virtual reality for medicine, health and education. Starting with 2019, he is also coordinating the International Research Network on Dravet Syndrome and Refractory Epilepsy (INDRE).
We are thankful for the extensive activity that both Julian and Luis – themselves parents to children with Dravet Syndrome – are leading to the benefit of the whole Dravet Syndrome community and we wish them best of luck in their endeavours.